Welcome to Ebenezer Family Church Online
We appreciate your visiting our website and pray that you will be blessed as you do so. The Ebenezer Family Church is found in King William's Town, the Capital of the Eastern Cape Province of South Africa. Feel free to visit us or to contact us with any suggestions or comments. JESUS IS LORD!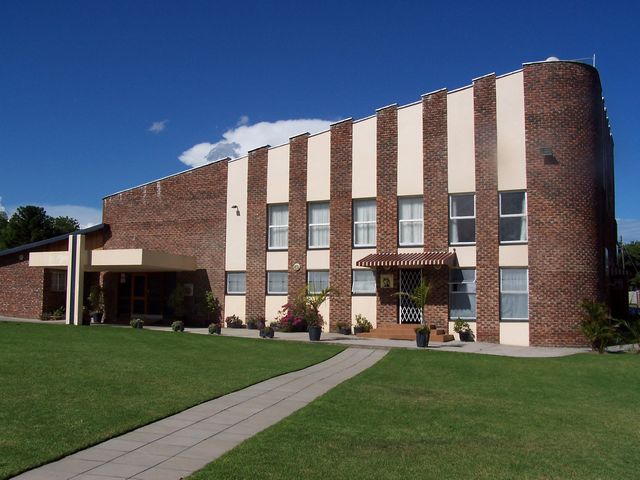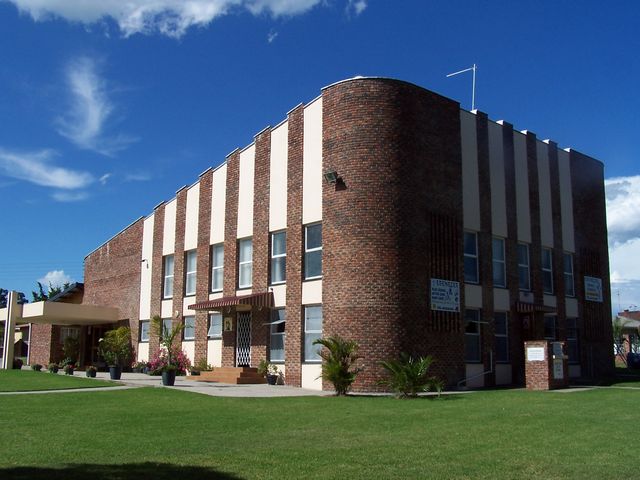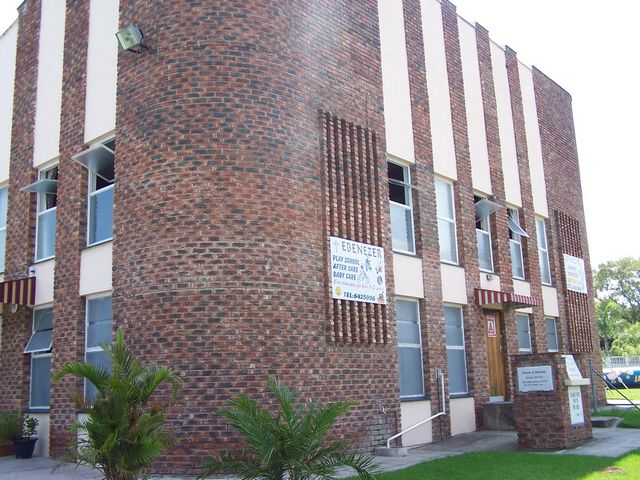 Latest Blog Posts
LITTLE LIFE LESSONS FROM EVERYDAY THINGS
I have a dog. A miniature dachshund named Molly. She's a strawberry dapple, one year old, with the cutest face and the loudest bark ever – for a small dog. She is very brave as long as "Mom" is around, but runs for cover at any unusual sound or disturbance. She is happy and good as long as Mom is …Continue reading →
Dear Family We don't hear too much about "redemption" these days. It's a word used almost exclusively in churchy circles by theologians which we don't really understand. The Apos-tle Paul wrote in Ephesians 1:7,8 "In him we have redemption through his blood, the forgiveness of sins, in accordance with the rich-es of God's grace 8 that he lavished on us …Continue reading →
D ear Family The night when Jesus reclined at the table with His disciples (yes, they reclined and didn't sit neatly in a row on chairs as portrayed in that famous "Last Supper" painting of Leonardo Da Vinci in 1494—so much for those hidings to keep my elbows off the table) and told them that the cup of wine which …Continue reading →
D ear Family There is so much quick and easy access to information today. For a start, one simply has to type some-thing into Google and within seconds the answer is there. It's an exciting time to live in. We no longer have to spend hours pouring over a multitude of books in order to access information. Now it's right …Continue reading →
D ear Family I think most people like to receive gifts. I know I certainly do. For me, the best kinds are always the unexpected ones, those not tied to a date or an occasion. The element of surprise somehow seems to make the gift a lot more desirable. The worst kind of gifts to receive has to be those …Continue reading →
D ear Family I am so glad to be able to share with you again after my period of convalescence. Thankfully God remains unshaken in His faithfulness irrespective of our circumstances. There were times when the blues nailed me to the floor, but I am so thankful for His Spirit who is the perfect burden bearer, counselor and truth giver. …Continue reading →
A NEW CHAPTER While I was doing research for my new book on prayer, I stumbled on a subject every believer should know inside out. It's called the New Covenant. Of course, I realise that the gracious Holy Spirit, the supreme teacher, is here to lead us into all truth. It was He who led me to explore the ramifications …Continue reading →
Dear Family Life is all about the choices we make. Whether rich or poor, in sickness or in health, young or old, we have choices. These choices will present themselves differently at different times in our lives, but whatever station we find ourselves in on any given day, we always have choices to make. Our reality is that the choices …Continue reading →
Dear Family And here we are again, at the end of another year. The snowball of time has once more been relentless in its purpose and velocity. "Time waits for no-one", a phrase without clear origin, probably best sums up our passage upon this earth. Blink, and time has gone. Blink again, and there's very little left. Phew! One constant …Continue reading →
Dear Family The timelessness of the Word of God continues to motivate and encourage me. I remain aghast at the way in which the Word works in and around my life in spite of the fact that nothing new has been written for nearly two thousand years. Clearly this book we have is inspired and useful for every area of …Continue reading →
Dear Family Exactly what do we have if not the inspired Word of God? Could it be that the Bible is just a random collection of ancient texts which have been skilfully manipulated by self seeking individuals for purposes beyond the common man's understanding? Perhaps there is some of it that is true, and some which has, over time, endured …Continue reading →
New Covenant Prayer – The Foundation
NEW COVENANT PRAYER – THE FOUNDATION Prayer is a common activity in all religions. In fact, religion is a felt need because human beings are incomplete within themselves and need a higher power upon which to depend in their weakness and to supply their needs. Since people are essentially at enmity with God and refuse either to acknowledge His existence …Continue reading →
BACK ON LINE Hello, my dear readers. After a rather long break, I am back on line. My life has been in a big upheaval over the last few months. After serving in my church for the past twelve years as pastoral assistant with all the bits and pieces that accompany a function like this, I have moved to another …Continue reading →
Dear Family We live in society of choice, perhaps otherwise known as a free society, or so it seems.  We have the right to decide on so many issues every single day. This may sometimes feel like a burden, and at other times feel like a blessing.  Sometimes we may even feel like we have not been given enough choices, …Continue reading →
NEWSFLASH My latest book, The Heartbeat of Holiness, is available from me, Luella Campbell, at luella@efc.org.za or mobile number 0844445301 in South Africa at R150.00 plus postage.