Welcome to Ebenezer Family Church Online
We appreciate your visiting our website and pray that you will be blessed as you do so. The Ebenezer Family Church is found in King William's Town, the Capital of the Eastern Cape Province of South Africa. Feel free to visit us or to contact us with any suggestions or comments. JESUS IS LORD!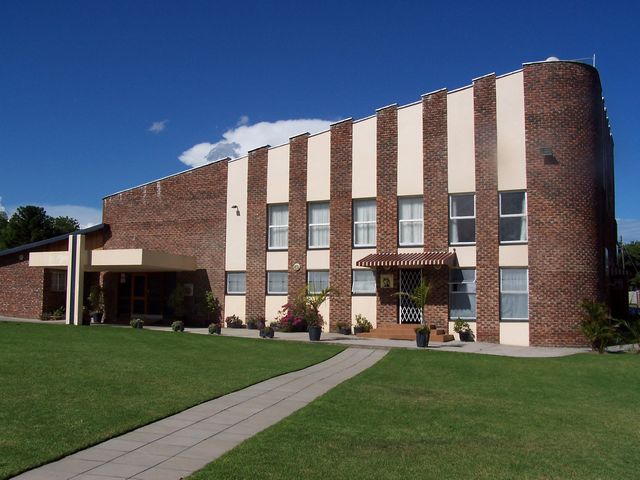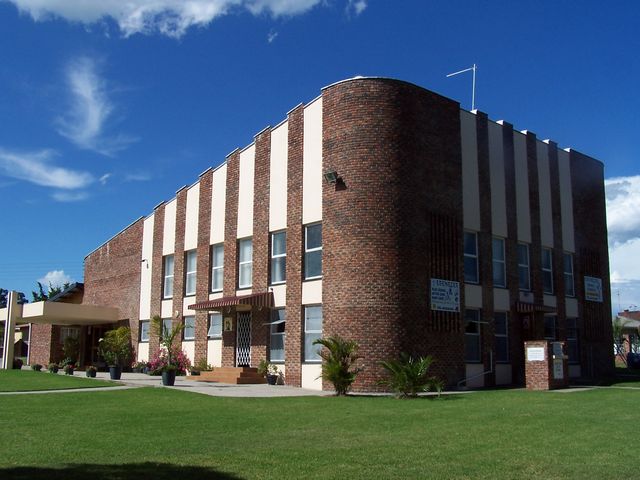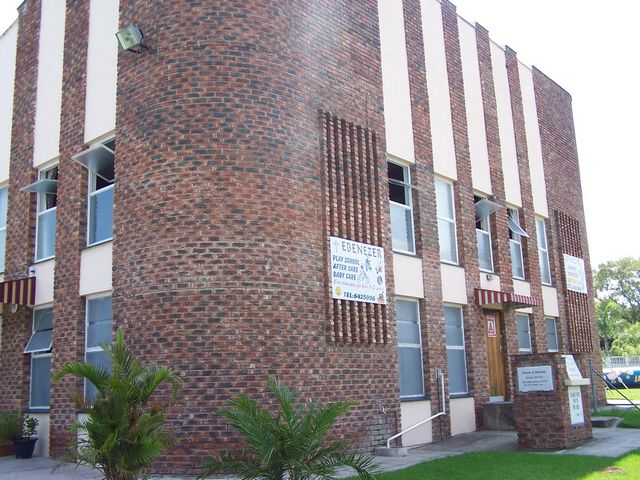 Latest Blog Posts
A TREACHEROUS ASSOCIATION Then Judas Iscariot, one of the Twelve, went to the chief priests to betray Jesus to them. They were delighted to hear this and promised to give him money. So he watched for an opportunity to hand Him over. (Mark 14: 10-11) Mmm! So Judas was among those who jumped on the woman for wasting her perfume …Continue reading →
NEVER FORGOTTEN! 'Leave her alone,' said Jesus. 'Why are you bothering her? She has done a beautiful thing to me. The poor you will always have with you, and you can help them any time you want. But you will not always have me. She did what she could. She poured perfume on my body beforehand to prepare for my …Continue reading →
Miserable Money-Minded Misers!
MISERABLE MONEY-MINDED MISERS! Now the Passover and the Festival of Unleavened Bread were only two days away, and the chief priests and teachers of the law were scheming to arrest Jesus secretly and kill Him. 'But not during the festival,' they said, 'or the people may riot.' While He was in Bethany, reclining at the table in the home of …Continue reading →
WATCH! 'But about that day and hour no one knows, not even the angels in heaven, nor the Son, but only the Father. Be on guard! Be alert. You do not know when that time will come. It's like a man going away. He leaves his house and puts his servants in charge, each with his assigned task, and tells …Continue reading →
THE LESSON OF THE FIG TREE Now learn this lesson from the fig tree. As soon as the twigs get tender and its leaves come out, you know that summer is near. Even so, when you see these things happening, you know that it is near, right at the door. Truly I tell you, this generation certainly will not pass …Continue reading →
AFTER SUFFERING – GLORY But in those days, following that distress, 'the sun will be darkened, and the moon will not give its light; the stars will fall from the sky and the heavenly bodies will be shaken.' At that time people will see the Son of Man coming in clouds with great power and glory. And He will send …Continue reading →
BE ON YOUR GUARD! 'When you see the abomination that causes desolation standing where it does not belong – let the reader understand – then let those who are in Judea flee to the mountains. Let no one on the housetop go down or enter the house to take anything out. Let no one in the field go back to …Continue reading →
THE BEGINNING OF THE END As Jesus was sitting on the Mount of Olives opposite the temple. Peter, James, John and Andrew asked Him privately, 'Tell us, when will these things happen? And what will be the sign that they are all about to be fulfilled? Jesus said to them, 'Watch out that no one deceives you. Many will come …Continue reading →
PERMANENT IMPERMANENCE! As Jesus was leaving the temple, one of His disciples said to Him, 'Look, Teacher! What massive stones! What magnificent buildings!' 'Do you see all these great buildings?' Jesus replied, 'Not one stone will be left on another; every one will be thrown down.' (Mark 13: 1-2). Massive stones! Magnificent buildings! What a sense of security the temple …Continue reading →
HE NOTICED Jesus sat down opposite the place where the offerings were put and watched the crowd putting their money into the temple treasury. Many rich people threw in large amounts. But a poor widow came and put in two very small copper coins, worth a few cents. Calling His disciples to him, Jesus said, 'Truly I tell you, this …Continue reading →
A TIMELY WARNING As He taught, Jesus said, 'Watch out for the teachers of the law. They like to walk around in flowing robes and be greeted with respect in the marketplaces, and have the most important seats in the synagogues and the places of honour at banquets. They devour widows' houses and for a show make lengthy prayers. These …Continue reading →
DEBATE CLOSED One of the teachers of the law came and heard them debating. Noticing that Jesus had given them a good answer, he asked Him, 'Of all the commandments, which is the most important?' 'The most important one,' answered Jesus, 'is this: "Hear, O Israel: The Lord our God, the Lord is one. Love the Lord your God with …Continue reading →
A DEAFENING SILENCE While Jesus was teaching in the temple courts, He asked, 'Why do the teachers of the law say that the Messiah is the son of David? David himself, speaking by the Holy Spirit, said, 'The Lord said to my Lord: "Sit at my right hand until I put your enemies under your feet." David himself called Him …Continue reading →
THE TRUTH REVEALED Then the Sadducees, who say there is no resurrection, came to Him with a question. 'Teacher,' they said, 'Moses wrote for us that if a man's brother dies and leaves a wife no children, the man must marry the widow and raise up offspring for his brother. 'Now there were seven brothers. The first one married and …Continue reading →
NAILED AGAIN! Later they sent some of the Pharisees and Herodians to Jesus to catch Him in His words. They came to Him and said, 'Teacher, we know that you are a man of integrity. You aren't swayed by others, because you pay no attention to who they are; but you teach the way of God in accordance with the …Continue reading →